Does the thought of Monday make your breathing shallow and your heart rate increase?
Another week packed with appointments, an over filled schedule that requires teleportation to fit it all in?
What if you tried something new, something that just might slow your heart rate and allow you to breathe in deeply?
Want to try?
Take a moment and gaze at this picture.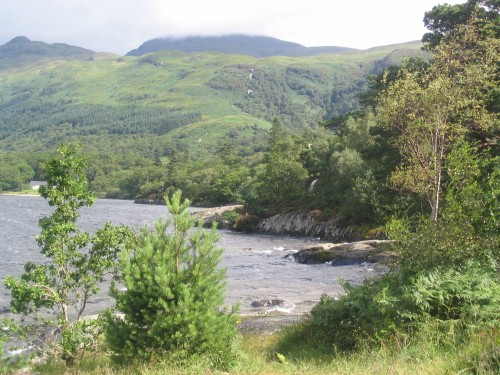 Now slowly read these words:
I lift up my eyes to the mountains—
    where does my help come from?
My help comes from the Lord,
    the Maker of heaven and earth.
He will not let your foot slip—
    he who watches over you will not slumber;
indeed, he who watches over Israel
    will neither slumber nor sleep.
Imagine you're walking on this shore…
The Lord watches over you—
    the Lord is your shade at your right hand;
the sun will not harm you by day,
    nor the moon by night.
The Lord will keep you from all harm—
    he will watch over your life;
the Lord will watch over your coming and going
    both now and forevermore.
Slow down. Spend time musing over these words. Allow them to seep into your soul.
Make time for musing.
Mondays are good. So is every day. A coffee break at work or at lunch or during your child's nap. You pick.
Allow yourself a few moments to slow down…
Reflect on what you're thankful for, what you're looking forward to, what in this present moment is relaxing you.
I'd love to hear how your musing goes.