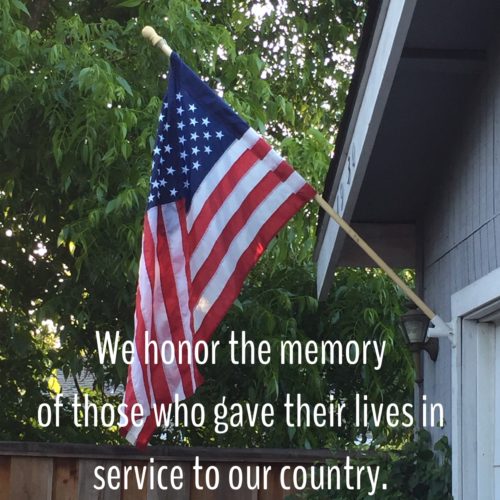 I was 10 when my Uncle Buddy was killed in Vietnam. I learned first hand what this holiday is about; we remember, we're thankful and we live free. My Dad would put out the flag and say to me "Never take your freedom for granted."
My husband hung our flag this morning after we dashed our trash cans out to the street; no holiday for them today. Nor for those who are currently serving our country. These brave men & women who are in active duty are still in situations that are life-threatening; while we go to the park, or lake or beach on our long weekend.
Never take your freedom for granted.
I think about choice and change and history and tradition on days like today.
Each of us can choose to serve in the military or not. We can choose to grow & change or not.
History shows us the results of choices others have made. Tradition is a repeated action that is tied to history in some way.
Memorial Day for me has threads of both history and tradition because of the impact on my family.
Display the flag. Thank an active duty soldier for serving our country. Thank God for the sacrifices of those gone before. Have a barbeque or a picnic. Watch baseball.
Never take your freedom for granted.