Our community group had homework this week.  I wasn't there that evening (I was attending an event in San Luis Obispo), but the Hubster went and he took the homework commitment seriously (he's a first born by the way).
In Gary Thomas' book Sacred Pathways, he identifies nine different ways individuals typically find connection with God. Each way is explained more thoroughly in his book but here is a brief list with identifying characteristics. Connecting with God is a form of worship.
Naturalists. Loving God Outdoors
Sensates. Loving God with the Senses (music, art, cooking, etc)
Ritualists. Loving God through ritual and symbol
Ascetics. Loving God in solitude and simplicity
Activists. Loving God through confrontation
Caregivers. Loving God by loving others
Enthusiasts. Loving God with mystery and celebration
Contemplatives. Loving God through adoration
Intellectuals. Loving God with the mind
Thomas provides the thought and explanation that we will have a preferred way of connecting with God; loving God, that we typically gravitate toward. Each one is an aspect of worship. Developing your awareness to your preferred way of connection is good because then you can readily seek that out when you are potentially feeling disconnected from God.
The challenge for us in our community group was to be intentional to either connect with God this week in our preferred way or to make effort to connect with God in a different way than we might typically.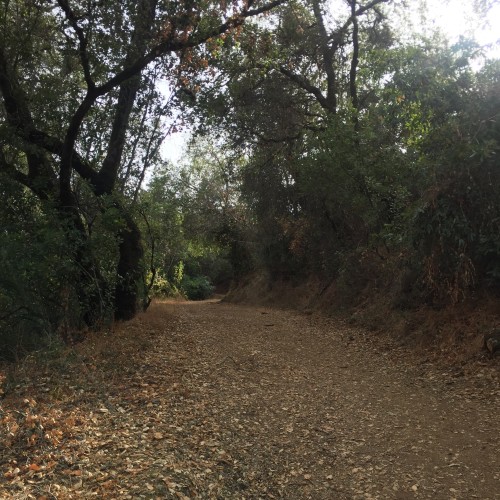 The good news for me? The Hubster wanted to try to connect with God differently which also happened to be in the way I typically experience His Presence; outdoors.
So our Saturday afternoon included a picnic and a hike in an area he had seen on a bike ride and thought I'd appreciate.
He was spot on.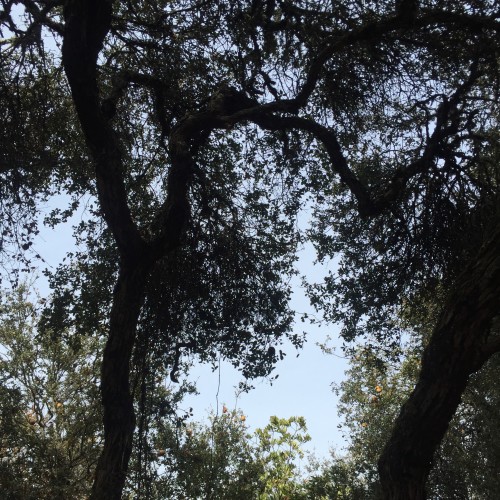 It was quiet. We saw no other humans. We walked in silence, listening to the birds and the oak leaves crunch under our feet.
We stopped on the trail to examine this particular tree…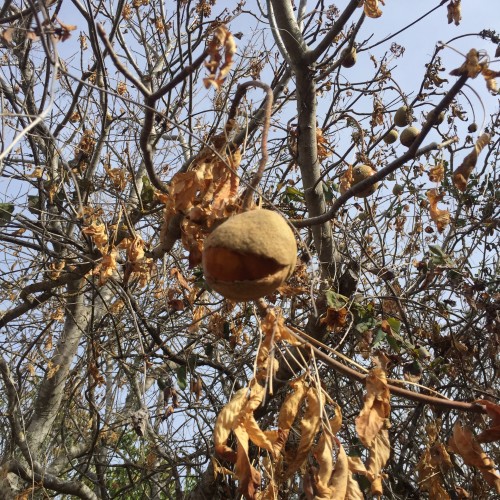 It looked dead. But there were these pods at the ends of some of the branches.  I said I think it is some kind of nut tree. So of course, I pulled one off and peeled it apart.
Chestnut.
It's fall alright. Even though the temperature is still low 80s here, the chestnut trees know what they're supposed to do at this time of year.
Being outdoors and witnessing seasons; being reminded that change is a part of God's plan for us here on earth was food for my soul.
The jury's still out whether the Hubster found connecting with God outdoors satisfying.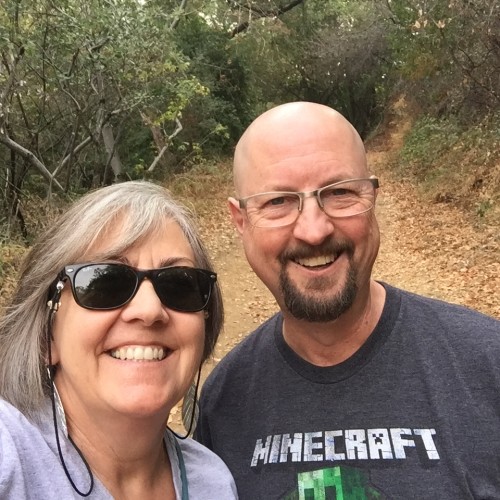 How do you like to feed your soul?