Some of the things I spend my time doing daily are have to's and some are want to's.  I imagine that is true for you as well.  Figuring out the difference between the have to's and want to's as I go through my day can be helpful, but a lot of the time I find myself asking "why am I doing this activity?"
Knowing my Why makes all the difference.  Not just in the short term to help me stay motivated but in the long term to help me FOCUS.
Follow
One
Course
Until
Success
When I began to learn about how I could be a better wife I discovered the learning wasn't just for being a wife. I was learning how to be a better person. A better Christ follower.
And learning how to follow Christ is the exact place that the enemy of our souls wants to trip us up. I believe that's in large part why God's construct for submission has been so criticized and degraded. Yes, I know and agree there have been MANY abuses of submission. Lots of people have used the concept to control rather than to love & shepherd well.  There has been MUCH hurt: physical, emotional & spiritual, because of the misuse and misunderstanding of Biblical submission.  But God…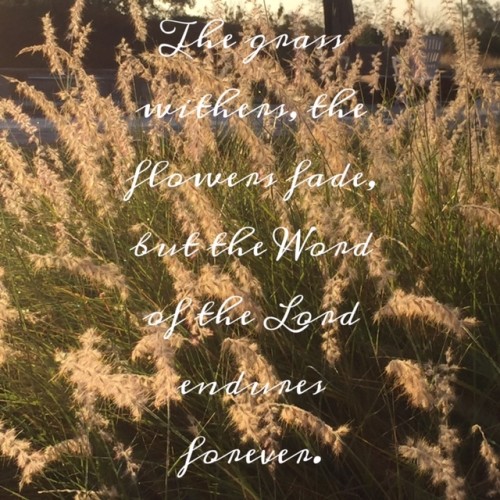 His plan is good. His Word is for our good. People misunderstand, take portions out of context, stripping the Word away from the full counsel of God, and have made submission like profanity.
And it is not!
Now mind you I've had years of wrestling with the way I've thought about submission because of the cultural era in which I grew from child to woman; as a result of all the mixed and mistaken messages I have gone to God's Word again and again to look at the good that has come from His headship and the woes that have happened by going my own way.  I've asked myself many times why is submission important, and what does the Bible say about it really?
If you are  familiar with Scripture you may think the place to go to get a good understanding about submission is in the Apostle Paul's letter to Ephesians. It's the most quoted and taken out of proper context verse on the topic. But that's not the place I want to begin.  That abused verse isn't going to help answer the Why.
Instead let's take a look at Jesus the Son. In the Garden of Gethsemane. In anguish over what was coming, He went to beg His Father for a different Way, a different outcome. He prayed 3 times. And He said this: "My Father, if it be possible, let this cup pass from me; nevertheless, not as I will, but as you will."
"not as I will, but as you will"
This is submission.
Having a conversation with God, expressing His concerns, desires, fears and trusting that the Father's will for Jesus was better than the Son's desires for Himself in Christ's full humanity; that was His Why. And being fully God He had full knowledge of the bigger Why; the redemption of all humanity by His sinless death on the gruesome cross.
In having my own conversation with God, expressing my concerns, desires, fears and trusting that God's will for me is better than my desires for myself; that's the Why.
Husbands are called to submit to wives, wives to husbands and all of us to authorities. And we all are to submit to/surrender to/follow Christ.
We have a voice. We have rights. Jesus had both. But God in those circumstances had a different plan with Jesus's submission. A much bigger plan with hard, horrible circumstances.
I don't want to gloss over the pain of both the Father and the Son at the crucifixion and run quickly to the outcome on the 3rd Day. It is terribly disrespectful to what Christ endured for each of us to simply say there's our model. We are not little Jesus's nor are most called to literally sacrifice life for the good of mankind, but the pain and struggle of submitting one's will is my FOCUS today.
Follow
One
Course
Until
Success
Learning biblical truth is not like studying for a test. To have success, you have to train — you have to practice for success. It doesn't happen in a 10 week Bible study.  Learning is demonstrated by the effect on a life. Following is like submitting. You are not in charge. The Captain is.
And Living in Tandem is a life long journey.