Good Morning! I hope this finds you well and in anticipation of great leftovers from Thanksgiving. Maybe your day is filled with family still or everyone is heading out to start Christmas shopping. Or perhaps, like me, you avoid the crowds and stay home to begin the conversion from fall decor to Christmas! Wherever you find yourself this morning, I hope you're feeling brave.
Feeling brave isn't necessary to be brave.
In fact, feelings are one of our biggest distractions from leaning into the life we've been given. 
Years ago I read a little book with a tempting title: The Christian's Secret of a Happy Life. Doesn't that sound like a magic pill that will solve all our problems? The author, Hannah Whitall Smith, published this book in 1883. The writing style matched the period as did the illustrations she used to encourage her readers. (Every once in a while I like to challenge myself to read "harder" books in order to keep up my language usage. It's challenging!) An illustration that stuck with me was in regards to our emotions and how much we allow them to impact our decisions. I read this book at a time when my feelings were the only thing that seemed to have a say over my Yes or No.
Here's my paraphrase of her illustration: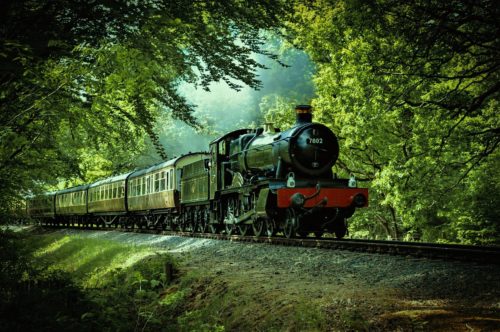 Imagine you're looking at an old-fashioned steam engine locomotive with a coal car and a caboose. Each of those three represent Facts, Faith, and Feelings in order of engine, coal car and caboose. When we allow our Feelings to be in charge of the train of our lives the result is we're out of control. If have the engine of Facts (Truth) in front, fueled by our Faith then our Feelings have their proper place. 
If we let our emotions make our decisions we can miss out on amazing opportunities. Hear me out, our emotions have a place and there's nothing wrong with emotions; God gave them to us, you know. It's what we do with them, how we handle them that makes a difference.
Sometimes saying Yes brings change or challenge to our lives; making a move for a job or agreeing to the need for surgery are some big ones. 
"If the yeses feel scary, take comfort in knowing that if you are seeking God, if you are asking Him to lead you, He hears you and is doing just that! If you are living in obedience to Him, and He brings opportunities into your life, you can trust that He will take care of you when you say yes."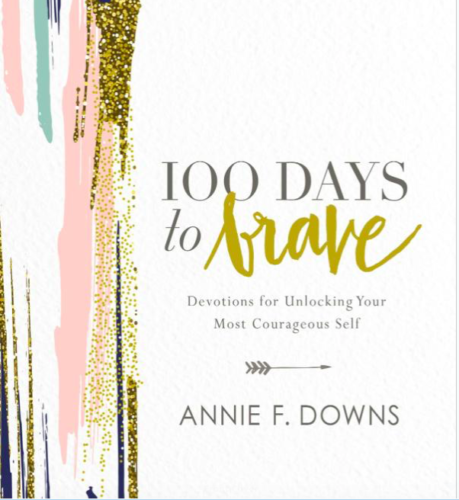 Can you say a brave Yes today?