The words and ideas in Bonnie Gray's new book, Finding Spiritual Whitespace have worked their way into spaces inside me I didn't realize were there.  In the working I've learned a few messages (so far). 5 messages at this point that I am able to share.
1) Whitespace is vital
Look at this picture. It's a classic example of the vital nature of whitespace in photography. If the clouds weren't there and all you saw was a big blue sky you might miss the details in the photo.  Whitespace provides contrast.  Bonnie uses this vital idea in art in terms of our spiritual landscape as well.  The contrast of whitespace to the over full landscape of our day can allow space for our soul to breathe.  Whitespace is vital.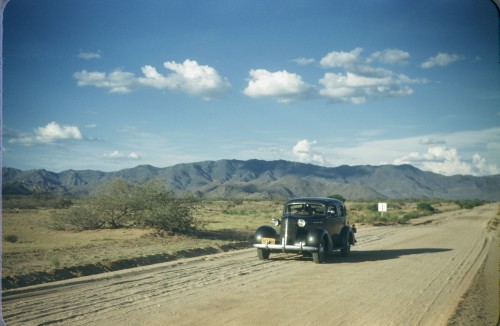 2) Spiritual Whitespace is playful
Right in the middle of this classic photo surrounded by lots of lighter space is my cat Tartar. Named for my high school mascot because he was born in the art teacher's kiln (warm space right?) I brought the tiny kitten home at the end of summer school before my freshman year. He was playful and creative. Allowing whitespace in our lives gives us room to be playful and creative too.  If we are only about the "to do list" and getting things done, there isn't room for spontaneity and fun. Hanging out with Jesus outdoors, or with colored pencils, pens or paint can be an opportunity to connect with the imago dei that you bear.  Considering ways to find spiritual whitespace for creativity is so often pushed away as frivolous. Is it?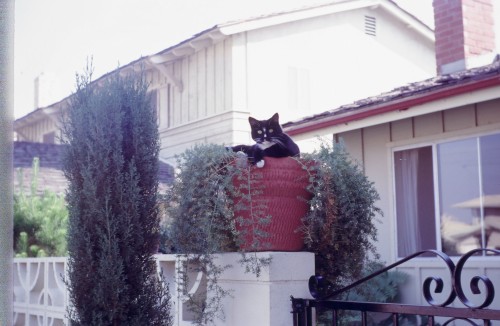 3) Spiritual Whitespace is hope-filled
The path in this photo leads off into the distance…I know where it leads because I've been there, but you might not. Spiritual Whitespace allows the hope of Jesus to seep into your weary soul just like the fog is seeping over the edge of the mountains. Fog might not seem like a hope-filled thing but it actually provides a lot of moisture for coastal plants and a respite from too much heat. Our souls need to know that in rest from too much heat, of feeling burned out from too many demands, of feeling fried at the edges from too much busy-ness, there can be a renewal of our souls from weariness.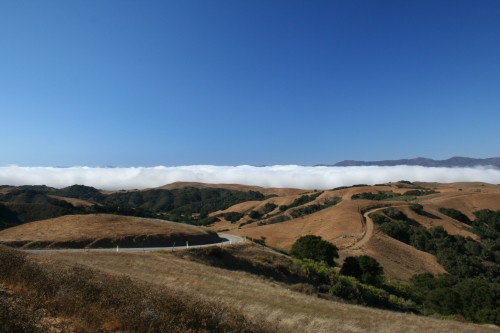 4) Finding Spiritual Whitespace is Daily
Reading Bonnie's book is not a quick summer beach or vacation reading experience. It is not a light, frivolous read. That being said, it is however a beautiful invitation to care for your soul-Daily. Bonnie has created a set of actions; invitations, to pull up a chair and share. Her writing is so personal and transparent that it makes it easy just to be yourself with Jesus, if you make the time available.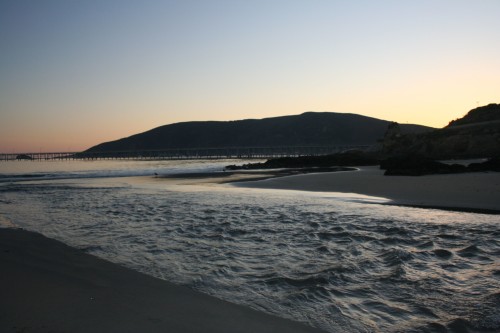 God gives rhythms in His Creation that we often ignore in our contrived electronic filled beyond the margins existence. He created us with a need to come away with Him and rest. Do we hear and accept? Or dismiss and reject?
Finding Spiritual Whitespace is an invitation to choose…
5) Finding Spiritual Whitespace is a Journey
Jesus knew what His life was about: the redemption of humanity. His one goal was met at the Cross. He died the death each of us deserves because of our natural opposition to the holiness of God; opposition of allowing anyone but ourselves to be in charge of our lives.  When we recognize that it is us, not the Jews of 2000 years ago that put Jesus on that Cross; when we feel the weight of our own life burdens without His help and influence; when we consider what our options are apart from Him in the very real present and future; we come face to face with why Jesus journeyed to the Cross.
Finding Spiritual Whitespace is a journey. Realigning our priorities and putting our calendars, our past, our present into an alignment of a with-God life is a journey.  It is not a one and done event; finding spiritual whitespace is a daily journey to the heart of God who made your soul, and mine, to need rest. To need space for Him.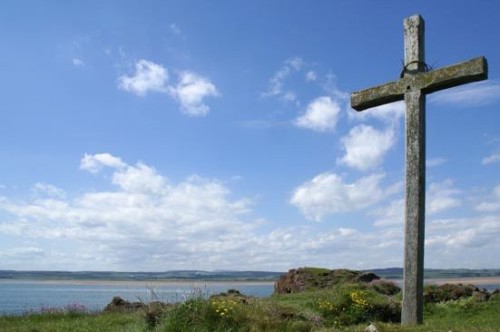 The most beautiful thing about Bonnie's book? She is authentic and transparent with her journey; a beautiful model for each of us as we journey through this world. Are you on a journey toward God and rest for your soul on a daily basis? Or are you journeying on your own, worn down, bearing untold burdens from your past, pain in the present, without space to rest?
Join us, won't you? Community is the place to share and grow.