As a life coach I've had the privilege of learning about the power of perception. Our minds are amazing creations. So complex, so creative, so essential, so powerful.
As we perceive something, (see, interpret, etc.) our perception influences our way of thinking. If we form a thought once there is an imprint. But if we repeat that thought our brain creates a pathway of connection. And the more we think that thought the stronger the pathway. This forms our mindset.
A mindset frames how we respond to any situation in which we find ourselves.  The amazing thing is we don't even realize we're responding from this place because our brain chooses the reinforced pathways. It's like taking the easy, familiar way home. You just do it without thinking.
You've heard of fixating on something right? It's all you can think about?  The thing you're fixating upon and the way you're thinking about it (positive or negative) is also a way of reinforcing your thought pattern, your mindset. Or if you attended school at some point in your life, you had to memorize some list of facts. Math facts or grammar rules or state capitols. To memorize is the process of creating those reinforced pathways in our brain.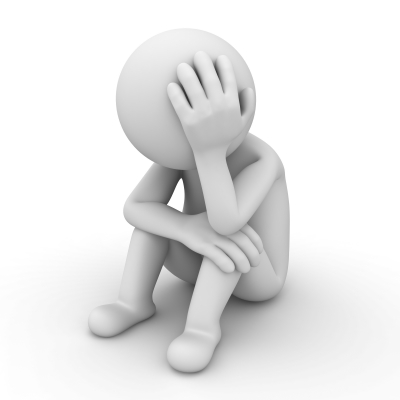 It's in that place we are strengthening our mind set about any number of things: a person, an attitude toward something like broccoli or more widespread like social mores. If something has been hard, or traumatic what we tell ourselves about the experience is also part of establishing our mindset.
Now here's the best part of all this great scientific neurological information: God's Word already speaks to this! What?! Yes indeed.
In Paul's letter to the Romans he contrasts what we focus our minds upon in this way: 8:5-6
"For the mind set on the flesh is death, but the mind set on the Spirit is life and peace."
In the margin of my Bible I wrote the question What is my mindset?
If you struggle like I do to think rightly about yourself, God's Word speaks to this too!
"Finally brothers and sisters, whatever is true, whatever is noble, whatever is right, whatever is pure, whatever is lovely, whatever is admirable—if anything is excellent or praiseworthy—think about such things." Philippians 4:8
I can't fully capture in words the freedom that has come to me and continues to unfold because of stopping the crazy thinking I heard and holding each statement up against that list.
Like what you ask? A thing I heard a lot growing up: "This is all your fault!" What I have told myself: "I am is not good enough". So I developed a warped mindset about myself and have lived out of perfectionism and performance for approval for decades. Decades. And in the places I haven't achieved my desired result? I tell myself things I would NEVER speak toward another human being. I know I'm not alone.
When I catch myself going down that familiar mental abuse path, I am quicker now to put up a Stop Sign on my thought path and hold up that thought to the list:
Is this true?
Is this a noble thought?
Is this accurate?
Is this a pure thought? Would I be comfortable sharing it with the world on social media?
Is this a lovely way to view myself? Or someone else?
Is this an admirable character trait?
Is this excellent or worthy of praise?
I don't have to go through the entire list to see that my negative self talk doesn't line up. I want to think God's thoughts for others, but as Jesus rightly said, "Love the Lord your God with all your heart soul, mind and strength and love your neighbor as yourself."
If I leave my perception of myself as it has been, then I am out of line with God's thoughts about me and others. This awareness has come slowly and so is the internal change. But it's so much better now than when I first started on this path of living in tandem.
The power of Christ within His followers is life giving. We can change the way we think, the way we respond. I know this is true because God has done great things re-tooling my mindset over the years of looking into His Word, of asking for His help and healing, of being "transformed by the renewing of my mind." (Romans 12:2)
If you find yourself responding to a new circumstance in a way you don't want to that's the place to plant a Stop Sign for your brain. You can create a new pathway to think.
Think on these things…