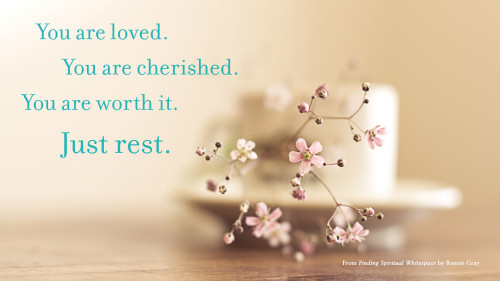 The first time I saw this beautiful invitation I cried.  Tears of disbelief actually.
My head knows the Truth that is written. My  heart sees glimpses of the Truth that can be lived. But to simply rest in that Truth? Without being busy justifying my existence?
This is a new way of being.  I am trying to learn.  And it's not easy undoing a lifetime of perfectionism.  I need help. Maybe you do too.
This is the first of June.  Every day for the first 21 days, Bonnie of Faith Barista, will be serving a prompt to for us to ponder. An invitation to be with Jesus as He invites us everyday:
"Come to Me all of you who are weary and burdened, and I will give you rest. All of you, take up My yoke and learn from Me, because I am gentle and humble of heart, and you will find rest for yourselves. For My yoke is easy and My burden is light."
Whether you blog, journal or simply write your thoughts on slips of paper the prompt will be an invitation to slow down, talk with Jesus and rest in Him.
This is not an invitation to figure out what Bible study to do next, or on what committee to serve, or whatever your doing looks like.  This is an invitation from Jesus to be.with.Him.
We can find the whitespaces inside us to rest together with Jesus. (from the introduction Finding Spiritual Whitespace; Awakening Your Soul to Rest)
I'll be blogging here as well as journaling in this beautiful book created by my friend Holly Beals.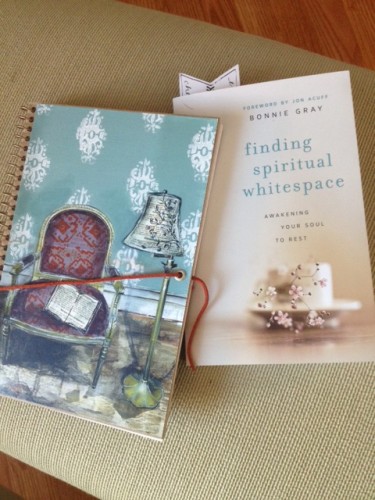 Holly creates beautiful images and makes them accessible to us through cards, journals (like this beauty) through her etsy site. She also is committed to ending human trafficking so she donates a portion of every sale to this cause.
And the other book in the picture? Why that's Bonnie's new book that is available this week!!!! You'll be hearing more from me about the beauty of finding spiritual whitespace in the days to come. I've had the privilege of spending time here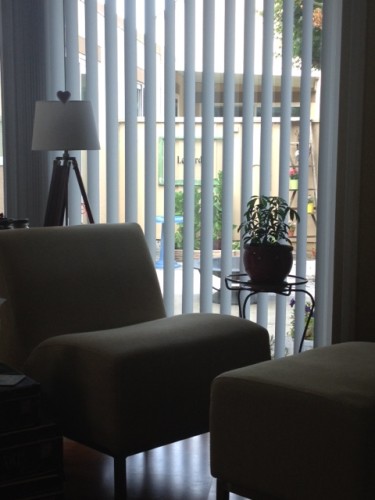 reading, pondering and journaling my experiences in finding spiritual whitespace.
I can honestly say this is a book that epitomizes Proverbs 25:11.
Jesus will meet you in the pages of Finding Spiritual Whitespace as Bonnie tells her own journey and invites us to pull up a chair and share.
It's almost summer. Don't you feel a need for a different routine? 21 days of rest to take you to the official first day of summer. Now that sounds amazing to me!
Want to join?
It's easy! Click on this image and you'll go to her site where you can learn more.  I hope you'll share here too!