As I've pondered this bicycle metaphor I've been alluding to so far in the first 10 days of this series, the metaphor has gone deep into God and wide out into the world.  A tandem bike? Really?
Really.
Here's why: as a Christ follower we live this earthly life learning to…well… follow. That implies someone is ahead, leading. Showing the Way. But we don't live this life independent; we're closely connected, to the One who is leading. Christ is constantly present with us. We have His strength, His wisdom, His love to guide our lives.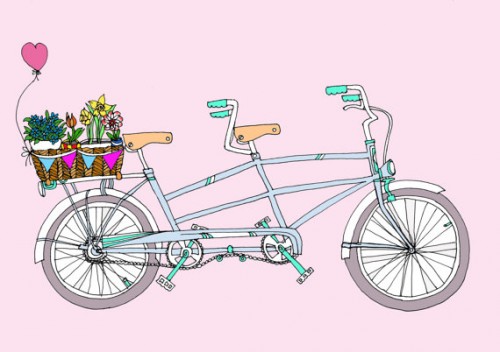 There are 3 basic elements to this tandem metaphor that I'll spend the rest of this series exploring:
Getting to Know the Captain;
Getting to Know Our Part; and
Working as a Team.
I'm really excited to share the Biblical basis for each of these elements and hope to inspire you to begin deeply considering where you are in your relationship with Christ; how aware you are about your role in relationship with Him; and the vital part you play as a member of the Body of Christ.
Let's take a look at this photo together for a moment.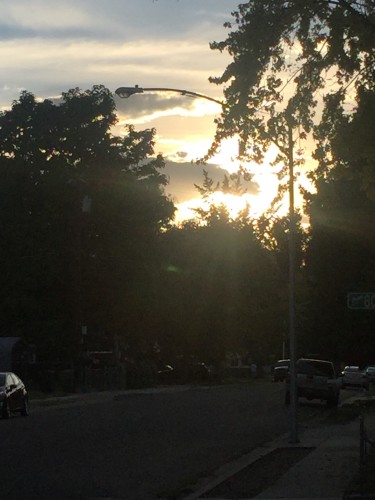 What are the stand out elements for you?
For me at first glance I see the light in the clouds. Then I notice the things that are in the foreground.  You might have approached it differently. I'd love to hear.
What's my point? We see a similar circumstance differently. Nothing is wrong with different perspectives. They are just different. Difference can enrich life. But sometimes we can let difference divide us.
The idea of our spiritual life being like riding a tandem bicycle is an idea, a perspective, that has been formed through my experience riding on the back seat. God has used these experiences to deepen my awareness of Him, to help me learn more about myself in relation to Him and others, and the experiences on the bike have helped me see value in the part I play. These are good things. But they are my perspective.  You might see things differently. I'd love to engage with you to hear your thoughts as this series unfolds.
You may comment here, over on Facebook or Instagram or even on Twitter. I'd love to have you share your perspective!